Information for Prospective Students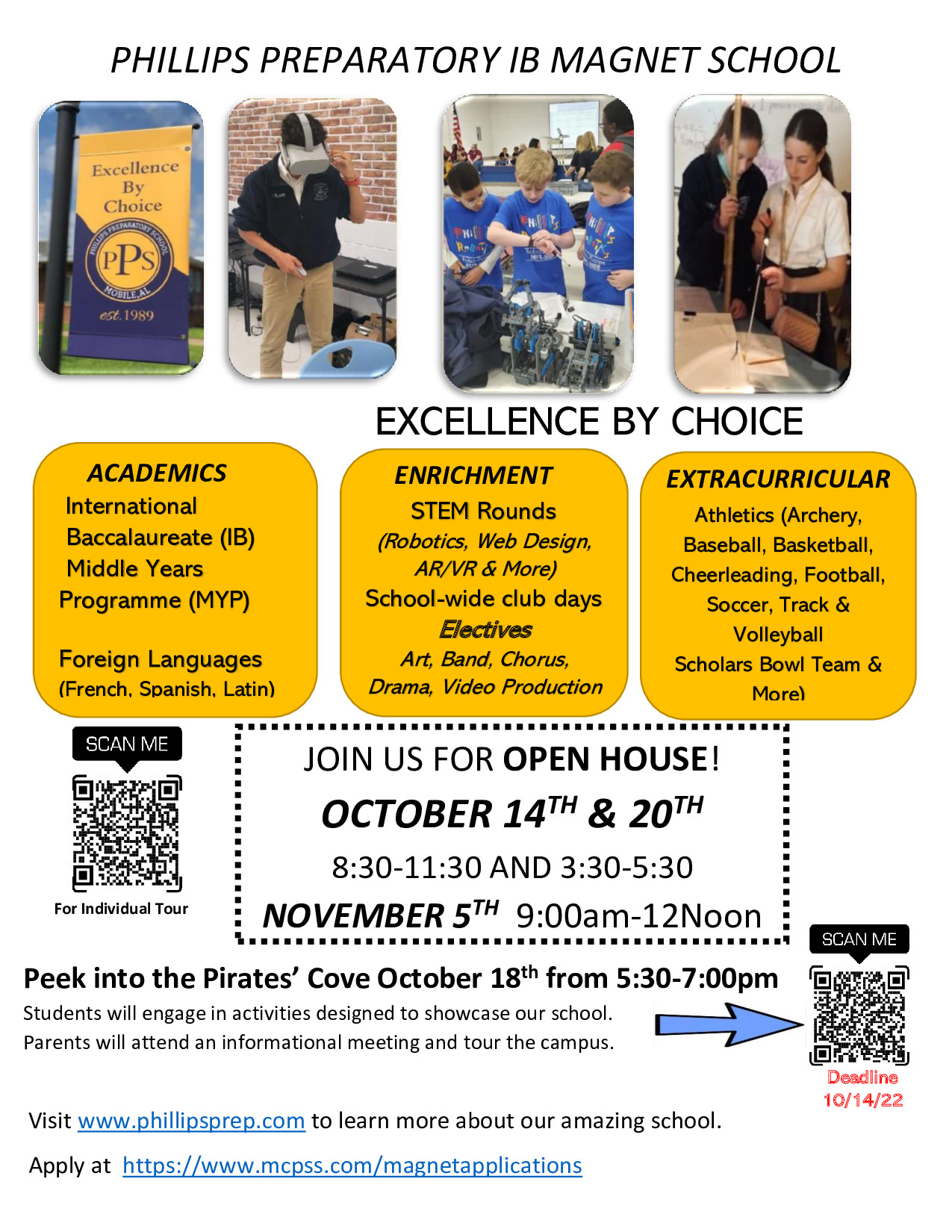 Phillips Preparatory has twice received the highest recognition given to schools by the U.S. Department of Education, the National Blue Ribbon Award.
Alabama Bicentennial School of Excellence
International Baccalaureate (IB) Middle Years Programme (MYP)
Ranked in the top 50 middle schools in the nation
Lagniappe's Best Public School (2017 & 2018)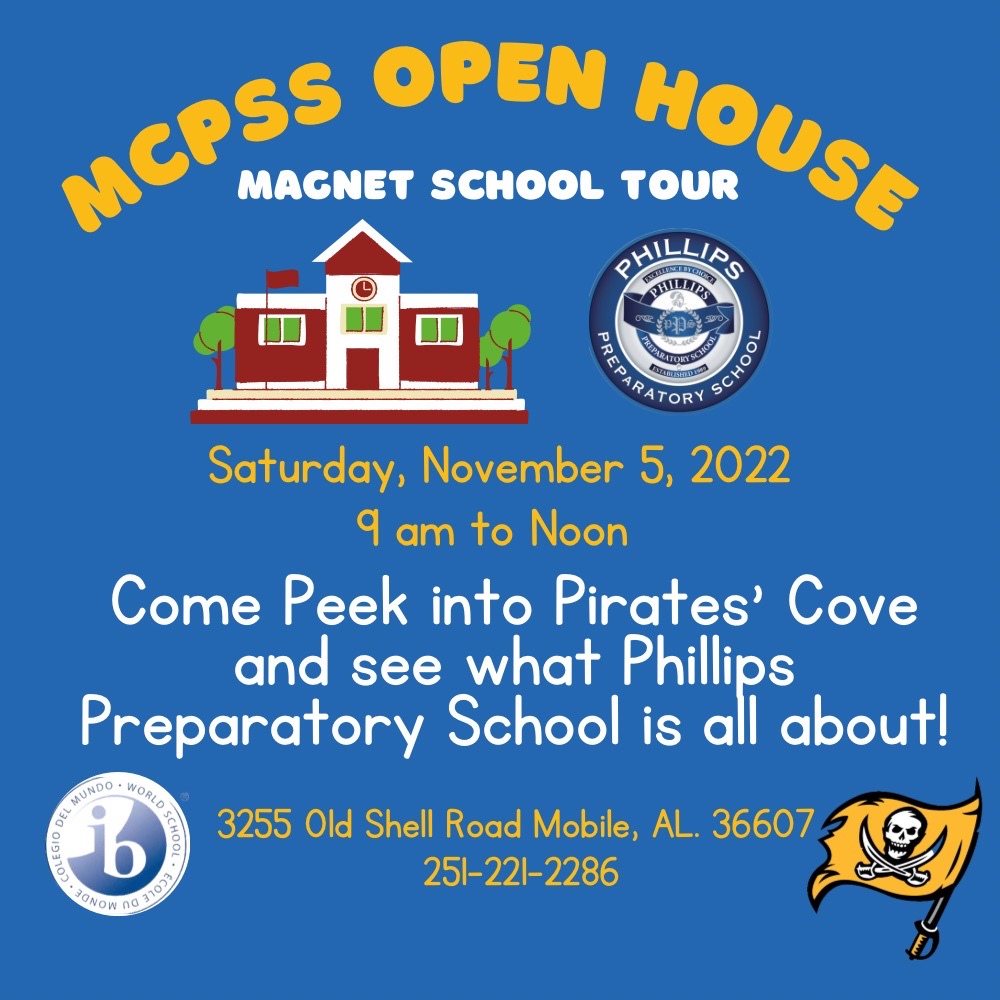 2022 Phillips Preparatory School
MCPSS Magnet Applications
The magnet application for the 2023-2024 school year will be posted and available during the Magnet Application Window which will be Monday, October 10th, at 8:00 a.m. through Monday, October 31st at noon.
APPLY HERE:
http://www.magnet-mcpss.lfdmypick.com/

The first round of acceptance emails will be sent out during the month of December prior to winter holidays. Students living within the Mobile County Public School System attendance zone are welcome to apply. Current magnet students who wish to continue at their SAME magnet school SHOULD NOT reapply. Fifth grade magnet students WILL apply to attend their magnet middle school of choice. Current 5th grade students who apply to attend their "feeder" magnet middle school will receive priority selection if magnet criteria are met.
CURRENT MCPSS STUDENTS MUST HAVE THEIR 10 DIGIT STATE STUDENT ID TO APPLY.
Where can I locate my child's 10 digit state ID? Locate your child's 10 digit state student ID in INOW OR SCHOOLOGY.
INOW Directions: Once you login to INOW, choose DEMOGRAPHICS on the left-hand side to locate the 10 digit ID.
SCHOOLOGY Directions: Once you log in to Schoology, choose GRADES and select to download your child's grade report. The 10 digit state ID is located on the downloadable grade report.